Muzzleloading News
Editor's note: In an effort to keep our readership informed about the new products available to muzzleloading enthusiasts, as well as newsworthy events within the muzzleloading and reenactment communities, Muzzle Blasts Online will regularly publish press-release information from manufacturers, foundations, and other sources.
Kellam's Wild Lynx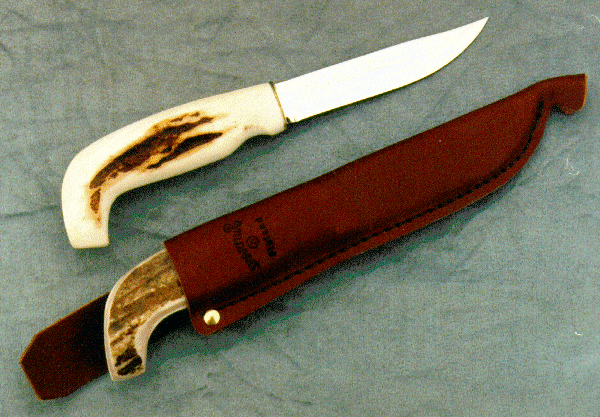 Kellmans' Wild Lynx Knife
Reindeer antler handles and a forged stainless-steel blade give the Wild Lynx very sharp claws. Kellam Knives Company offers this Lapland-made working blade with a leather sheath to American consumers now, and as you can see from the photo, it is a beautiful knife. For more information and to request a catalog of Kellam's interesting line of knives, call (302) 996-3386 or write Kellam Knives Co., 1770 Motor Parkway Ste. 200, Hauppauge, NY 11788-5260. Tell them you read about it in Muzzle Blasts Online.
Ohio Flintlock & Buckskin Rendezvous Association
Bob Caswall has let Muzzle Blasts know that the Ohio Flintlock and Buckskin Rendezvous Association is still alive and well. Probably the oldest group of its kind in the U.S., this flintlock rendezvous shooter's group began in 1958, and its charter roster reads like a who's who of early muzzleloading: Wes Kindig, Jon Anspaugh, Jim Coon, John Barsotti, E.M. Farris, and Charles Sainopulos. Each year the association gathers the last full weekend in April in southern Ohio and the second weekend in October in northern Ohio for competition. Pre-1840 period dress and accoutrements are required, and though the rendezvous aren't open to the public, participants are invited to join. Dues are $3 per year. To get on the mailing list contact Roger Rickabaugh, 1180 Wilson Dunham Road, New Richmond, OH 45157.
Colt 1862 Trapper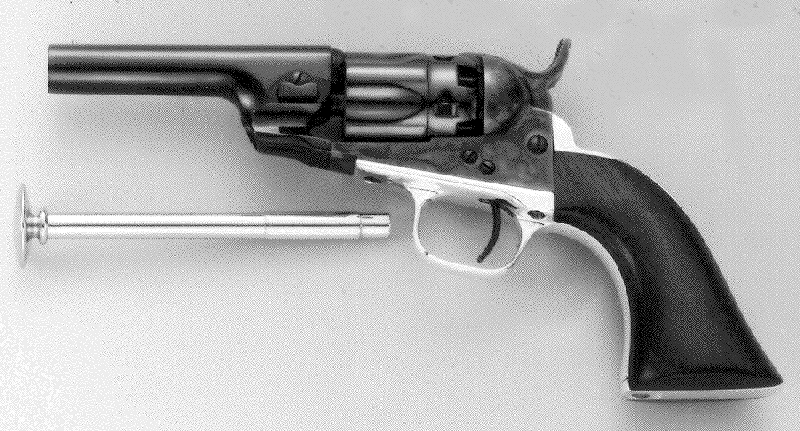 1862 .36 Caliber Colt Trapper
Only 50 units of this version of the 1862 Pocket Police were originally manufactured by Samuel Colt. The .36 caliber, five-shot 1862 Trapper features a snubnose 3«" barrel, separate polished brass loading tool, semi-fluted cylinder and one-piece walnut grip. Colt Blackpowder Arms Company's address is 110 8th Street, Brooklyn, NY 11215; phone (718) 499-4678.
Brownells' Catalog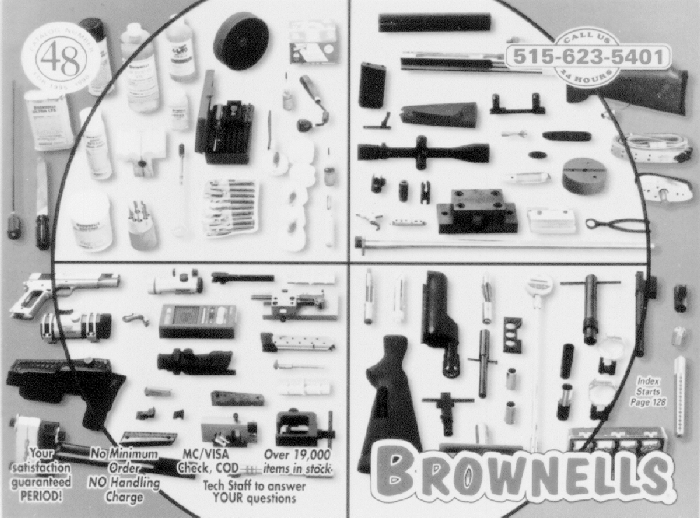 Brownells Catalog
The largest (244-page) catalog in the history of Brownells, Inc., is now available. Most gunsmiths know the name Brownells because that company is one of the largest dealers in custom firearms accessories and specialized gunsmithing tools. Everything from cold and hot blue chemicals to glass-bedding products can be found in this latest catalog, which is available for $3.75 (but coupons are included). To order, call Brownells, Inc., at (515) 623-5401, or write the company at 200 S. Front St., Montezuma, IA 50171.
Ramrod Puller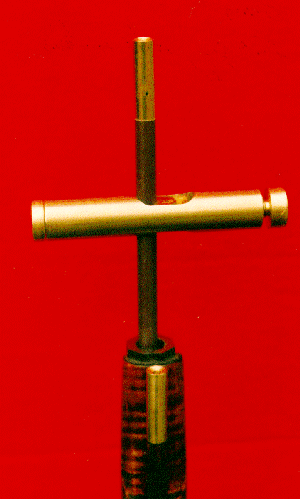 Mountain State Muzzleloading Perfect Puller
Mountain State Muzzleloading has introduced the Perfect Puller, a device for removing stuck ramrods from muzzleloading arms. One person can pull a stuck ramrod with the Perfect Puller. Simply deactivate the powder charge, attach the device to the rod, put it in the fork of a tree, slot in shooting bench, or other safe place, and tug on the stock. The durable all-brass construction is also non-sparking for added safety. Mountain State Muzzleloading Supplies offers many products and firearms for the blackpowder enthusiast. The company's address is Rt. 2, Box 154-1, Dept. MB, Williamstown, WV 26187; phone (204) 375-7842.
Original Mink Oil's New Leather Cleaner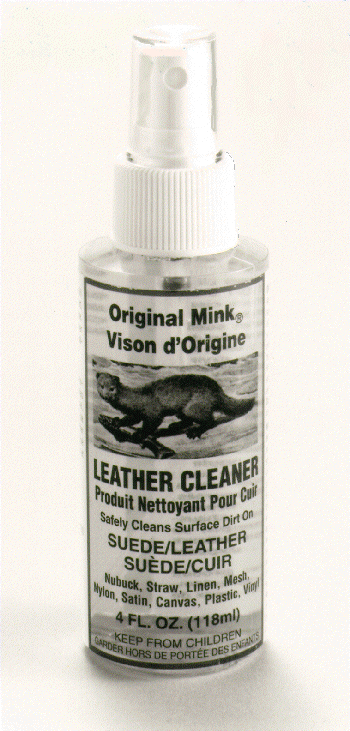 Orginal Mink's Oil New Leather Cleaner
Ever-popular Original Mink Oil has been used by crafters for years to condition leather. The company has just added Original Mink Leather Cleaner to its line of products. This cleaner has a variety of uses for the buckskinner, of course, and it's also good for canvas (tents) and linen (shirts and longhunter clothing). For more information write Original Mink Oil, P.O. Box 20191, Portland, OR 97220, or call (800) 547-5895.