Editor's note: In an effort to keep our readership informed about the new products available to muzzleloading enthusiasts, as well as newsworthy events within the muzzleloading and reenactment communities, Muzzle Blasts Online will regularly publish press-release information from manufacturers, foundations, and other sources.
Muzzle Blasts Gains Honorable Mention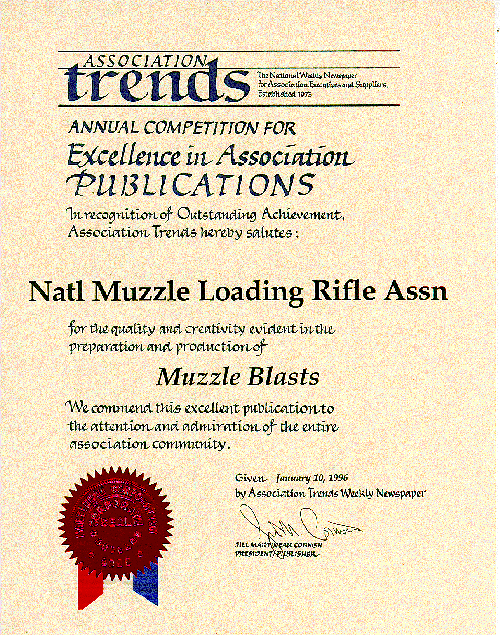 Association Trends, the national weekly newspaper for association executives and suppliers, has awarded Muzzle Blasts magazine (our paper parent) and the NMLRA an honorable mention in its Annual Competition for Excellence in Association Publications. Readers may remember that the Longhunter Journal, published by the NMLRA's hunting subsidiary, won the hobby publication category in 1994. We are very honored to be recognized two years in a row, and we hope to make it three.
NMLRA Eastern Primitive Rendezvous Video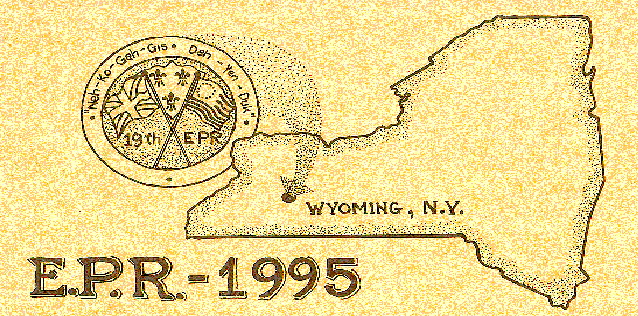 The 1995 National Muzzle Loading Rifle Association's Eastern Primitive Rendezvous video is now available from Aurora Video Productions. This video features scenes of the Wyoming, New York, event last fall, and is filmed as if through the eyes of someone new to buckskinning. Running approximately 83 minutes, this tape gives an overview of the camp, interviews some of the artisans, and depicts life at that particular NMLRA rendezvous. (Of course, the camera caught many of those who attended the event enjoying themselves as only rendezvousers can.) Contact Aurora Video Productions at 2124 Center Street, East Aurora, NY 14052-9750; (716) 652-0136. Let them know you read about it in Muzzle Blasts.
National Historical Actors Directory
Craig Wilson, an historical actor who performs as ``Twas the Night Before Christmas'' poet Clement Moore, is compiling a national historical actors directory. Currently Mr. Wilson has the names of about 400 performers, and he would like to add more. To be listed with his directory, send a fact sheet about yourself and your character to Craig Wilson, 791 N. Azalea Blvd., Barberton, OH 44203.
Uncle Mike's New Equipment Bag

Michaels of Oregon has introduced a tough, easy-to-carry Sportsmen's Equipment Bag that's big enough for muzzleloading enthusiasts. The main compartment measures 26"x14"x10" and is closed by an industrial-grade nylon zipper with a reinforced snap-down storm flap. Three external pockets, nylon web wraparound handles, and an adjustable padded shoulder strap round out the bag's offerings. For a catalog, send $2 to Michaels of Oregon, P.O. Box 13010, Portland, OR 97213.
Reenactors Wanted for French Lick Celebration
Weldon DeMunbrun, president of the Jacques Timoth' Boucher Sieur de Montbrun Heritage Society, is looking for reenactors and other historic-oriented individuals to participate in ``A Celebration of French Lick'' for the Tennessee bicentennial. In October 1996, the society wishes to fill Nashville's Riverfront Park with period-costumed people to celebrate the French Colonial history of the greater Mississippi Valley. For details about this exciting event, contact Mr. DeMunbrun at 3004 Beals Branch Drive, Louisville, KY 40206.

Fisher Museum Acquires Reinhard Rifles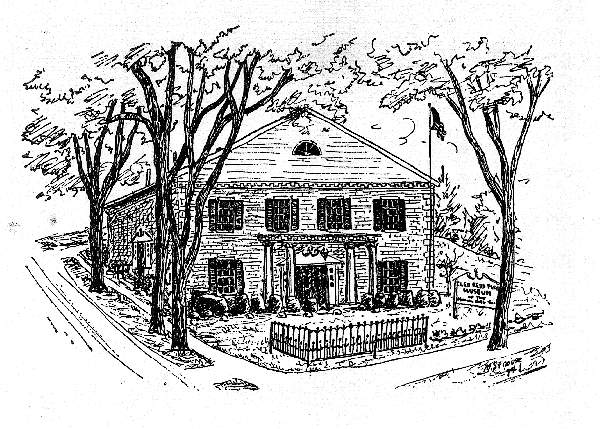 The Cleo Redd Fisher Museum in Loudonville, Ohio, has acquired a collection of muzzleloading rifles made during the 1870s and 1880s by Loudonville gunsmith Peter A. Reinhard. The collection includes five hunting rifles, two target rifles, two combination hunting and target rifles, and a rare cased target rifle. Plans for the collection involve using it as a centerpiece of a special Reinhard exhibit that will also include pictures and historic documents. Reinhard was featured in the April 1945 issue of Muzzle Blasts. Anyone wishing more information may contact James Sharp, Secretary, Cleo Redd Fisher Museum, 203 East Main Street, Loudonville, OH 44842.

Whisker's New Books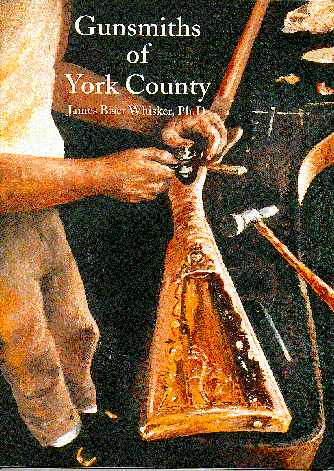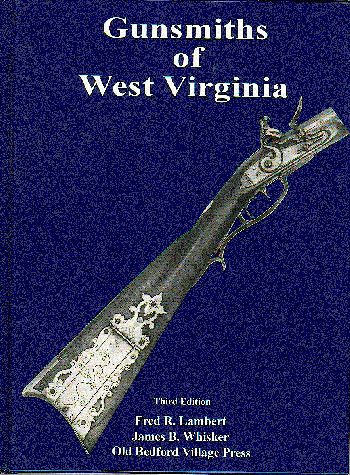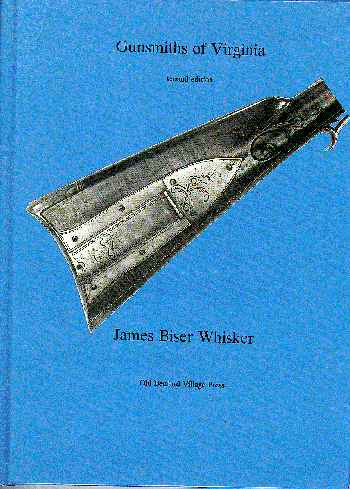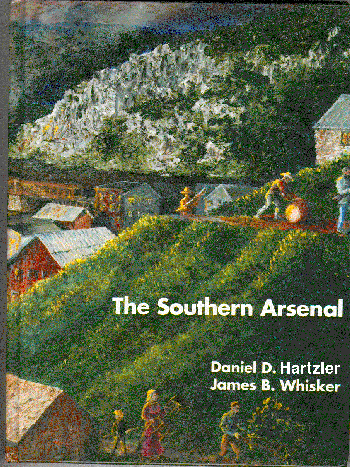 Dr. James Biser Whisker, renown author and editor of several books on historic gunsmiths, has been very busy over the past few years compiling data and taking photos. Now Dr. Whisker has four books, either brand new or newly revised, on the market, all hailing from Old Bedford Village Press. The titles are Gunsmiths of West Virginia, Third Edition, with Fred R. Lambert; Gunsmiths of Virginia, Second Edition; Gunsmiths of York County; and The Southern Arsenal, about Harper's Ferry, with Daniel D. Hartzler. Each volume contains excellent, well-annotated scholarship on the topic at hand, along with dozens of sharply contrasting black-and-white photographs featuring the appropriate historic firearms. Information about these books and other titles can be obtained from Old Bedford Village Press, P.O. Box 1976, Bedford, PA 15522; (800) 622-8005. Dealer inquiries are invited.
NRA Announces New Muzzleloading Championships
The National Rifle Association will conduct its first ever National Muzzle Loading Rifle and Pistol Championships on July 6 7, 1996, at Camp Perry, Ohio, as part of the traditional muzzleloading matches held there. The NRA National Championship portion of the competition will be a registered tournament; NRA membership is required to compete and NRA National Records can be set.
All the championship matches will consist of 13 shots in 30 minutes on a B-19 target, and the 10 best shots will count for score. Scores fired will count toward a competitor establishing an NRA Muzzle Loading Classification. The NRA Muzzle Loading Rifle Championship, in which any safe muzzleloading rifle may be used, will consist of four matches: one offhand and one sitting at 50 yards, and one offhand and one prone at 100 yards. The NRA Muzzle Loading Pistol Championship will be a three-gun, six-match aggregate consisting of a 25- and a 50-yard match for any safe single-shot pistol, flintlock pistol, and revolver (the latter of which can be used in the single-shot matches). Team championships also will be shot; all team members firing the matches must be members of the same NRA club or state association.
The NRA will still hold NMLRA-style matches with some changes to the format and awards. Women and junior competitors will fire in the Offhand Caplock and Flintlock Matches. Awards for High Woman and High Junior will be given to the competitor firing the top score in either match. This will also apply to the Benchrest and Camp Perry Roundball Championship. There will be an aggregate just for sub-juniors (ages 14 and under).
Call Joe Cashwell at (703) 267-1477 with questions about NRA Black Powder Competitions or the NRA National Muzzle Loading Rifle and Pistol Championships at Camp Perry. To request a match program for the event, write to the National Rifle Association, Competitions Division, 11250 Waples Mill Road, Fairfax, VA 22030.

Precision Shooting Annual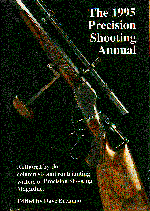 The 1995 Precision Shooting Annual, from the publishers of Precision Shooting magazine, is now available. Featuring writers like Great Britain Palma Team Chief Coach Arthur Clark, the 509-page annual has several articles of interest to the avid firearms enthusiast who wants the best accuracy possible. Though the book is geared primarily toward centerfire shooters, there are a couple of articles particularly relevant to muzzleloaders: ``Ounce Balls and the Sporting Guns That Used Them,'' by noted Hawken authority John Baird, and ``Mad Dogs and Englishmen Long Range Muzzle Loading Rifles,'' by NMLRA past president and current technical advisor Tom Schiffer. Interested readers should contact Precision Shooting, 222 McKee Street, Manchester, CT 06040. Connecticut is changing area codes, so the phone number for Precision Shooting is (860) or (203) 645-8776.
Museum of the Mountain Man Open for 1996
The Museum of the Mountain Man in Pinedale, Wyoming, will open for its 1996 summer season on May 1, 1996. Hours will be 10:00 a.m. to 6:00 p.m. every day until October 1, 1996. The 15,000-square-foot facility houses exhibits on the fur trade, western exploration, and early settlement of western Wyoming. Living history demonstrations, lectures on exhibits, and children's activities are available during the summer months. For more information contact the Museum of the Mountain Man, Box 909, Pinedale, WY 82941; (307) 367-4101.
Traditions' Shenandoah Rifle


Traditions Performance Muzzleloading has added the Shenandoah rifle to its 1996 line of firearms. The Shenandoah is offered in flintlock and percussion models in .50 caliber, and features solid brass stock inlays and toe-plate, an inletted patchbox, double-set triggers, and a buckhorn-style adjustable rear sight. Of course, the rifle also comes with Traditions' Lifetime Warranty. For a free catalog illustrating the entire line, write to Traditions, P.O. Box 776, Old Saybrook, CT 06475.
Living History Days in New Mexico
The Taos Free Trappers are hosting Living History Days in Angel Fire, New Mexico, during Labor Day Weekend this year (August 30 September 2). The event will include traditional mountain-man rendezvous, cowboy shooting matches, a Civil War skirmish, contests, music, a buffalo feast, team shooting competitions, and other enjoyable activities. Reenactment groups, muzzleloading teams, and seminar leaders interested in conducting a session at the event are invited to contact the Taos Free Trappers, Route 3 Box 181B, Espanola, NM 87532; (505) 753-8440. Those interested in attending Living History Days should contact the Angel Fire Chamber of Commerce, Box 457, Angel Fire, NM 87710; (800) 466-8117.
Chippewa Beadwork Book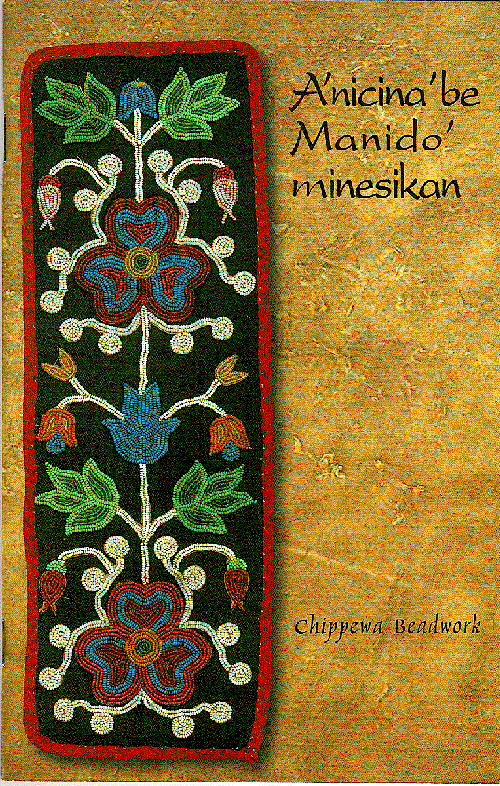 A'nicina'be Manido' minesikan: Chippewa Beadwork, is a publication accompanying an exhibit of beaded items from the collections of the State Historical Society of North Dakota. This 28-page booklet features 26 color photographs of Chippewa beadwork on trade-wool dresses, moccasins, shirts, and other historic items from the nineteenth and early twentieth centuries. An exhibit featuring these and 200 other items will be at the North Dakota Heritage Center in Bismarck until October 1996. Contact the center at 612 E. Boulevard Avenue, Bismarck, ND 58505; (701) 328-2666, for more information on the exhibit and the book.
Smithy's Three-in-One Machine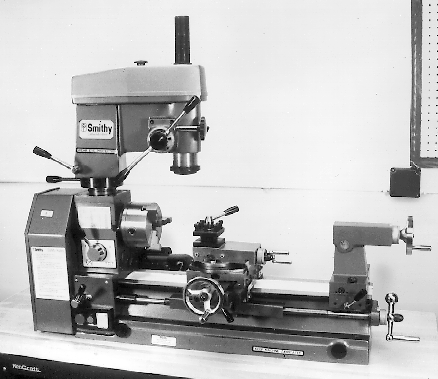 A combination lathe-mill-drill machine suitable for certain gunsmithing tasks has been introduced by the Smithy Company. The CB-1220 can be used for making bullet molds, triggers, hammers, specialty screws, and other parts through basic machining processes. Occupying the same space as a standard mechanic's tool chest, it features an adjustable-height mill and drill head, a compound-angle four-turret tool post, adjustable leadscrew and cross-feed nuts, and full-floating dials. The lathe is 20" between centers and can be varied in speeds from 160 to 1,600 rpm. Accessories include a Gunsmith's Pak with a steady rest, follow rest, indexable carbide turning set, and single end mill set. The Smithy Company can be reached at P.O. Box 1517, Ann Arbor, MI 48106-1517; (800) 476-4849.
Festival of Centuries in New York
The second annual Festival of Centuries will be held July 20 and 21 in Syracuse, New York. This festival covers the French and Indian War, Revolutionary War, War of 1812, and Civil War timelines. Military units, sutlers, families, and craftspeople who wish to demonstrate and interpret are welcome. Events will feature living history characters, Native American music and artisans, an old-time variety show, and even an Old Town Ball game with the Leatherstocking Baseball Club from Cooperstown. Preregistration is required. For more information contact Elaine Wisowaty, Sainte Marie among the Iroquois Living History Museum, P.O. Box 146, Liverpool, NY 13088; (315) 453-6767.
Parker's Crossroads Battlefield Change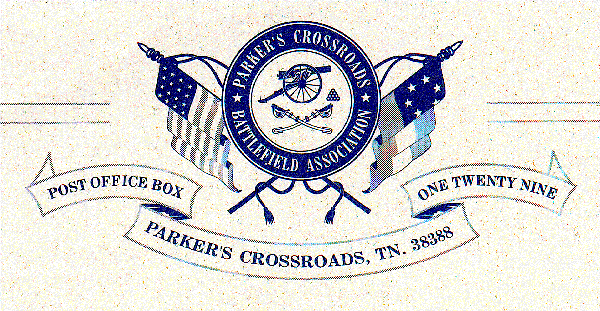 Wayne Gilland of the Parker's Crossroads Battlefield Association has informed Muzzle Blasts Online of a change in plans for the events surrounding the Tennessee Bicentennial Celebration. This column in the February issue (p. 71) of our paper magazine Muzzle Blasts contained a note inviting shooters to participate in period reenactments and shooting matches. In a recent letter to the editor's office, Mr. Gilland writes that members of his association felt ``. . . they did not have the manpower or the space to be able to accommodate the added and advertised events for the primitive muzzleloaders. . . . The president of the association has requested that I write and ask Muzzle Blasts to print a retraction. . . .'' We're sorry for the inconvenience.